92 Points – $26
This wine is one of Jayson Woodbridge's finest. Dark red with a pipe tobacco and mocha nose. Rich taste of chocolate, fruit and spice with a full long spicey finish. Excellent stuff, drinking very nicely now with potential for some aging.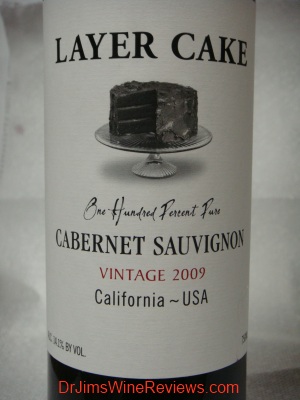 Red Wine
Year: 2009
Name: Layer Cake Cabernet Sauvignon
Grape: Cabernet Sauvignon
Region:  California, U.S.A.
Maker: Layer Cake
Price: $26
Alcohol: 14.1%