92 Points – $37
A fine nose of oak, tobacco and mocha greet you and lead to a mouthful of plum, dark fruit and cocoa flavours. A long dry finish. Very good.  A tribute to Luis Felipe Edwards' wife from handpicked grapes blended from the outstanding grapes of each vintage then aged 18 months in French oak.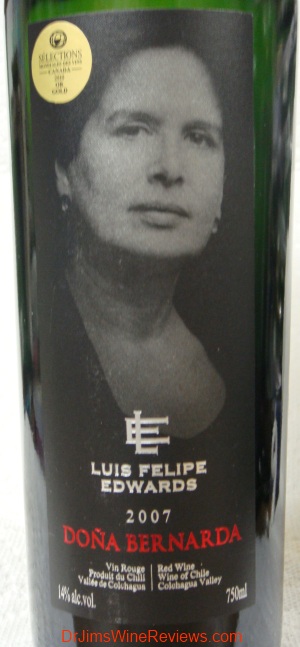 Red Wine
Year: 2007
Name: Dona Bernarda
Grape: Cabernet Sauvignon
Region: Colchagua Valley, Chile.
Maker: Luis Felipe Edwards
Price: $36
Alcohol: 14%